Paintings

Illustration

Digital Art
I make weird art for weird people.
It all started with a mixed media painting I created for my oldest son. The "flying elephant" brought a touch of gothic charm to the nursery at our home in Berlin, Germany. Other pop surrealistic paintings followed and somehow people from all over the world liked what I did and started to buy my work.
In the course of time my style changed from innocent and infantine to innocent and infantine with a social and political impact. I highly resonate with the artistic genre of Pop Surrealism and maintain my own little art collection with original works by various colleagues.
My artwork was exhibited in several solo- and group shows in galleries in Berlin, London and Seoul. The illustration series ABOUT MEAT was shortlisted for the The World Illustration Awards 2018.
Our existence is full of wondrous things and cute cartoon-like characters have always been suitable imagery to express the abysmal depths of humanity. I use acrylics and gouache colours for my pop surrealistic paintings as well as miscellaneous fabrics and other materials like newspapers and old book pages.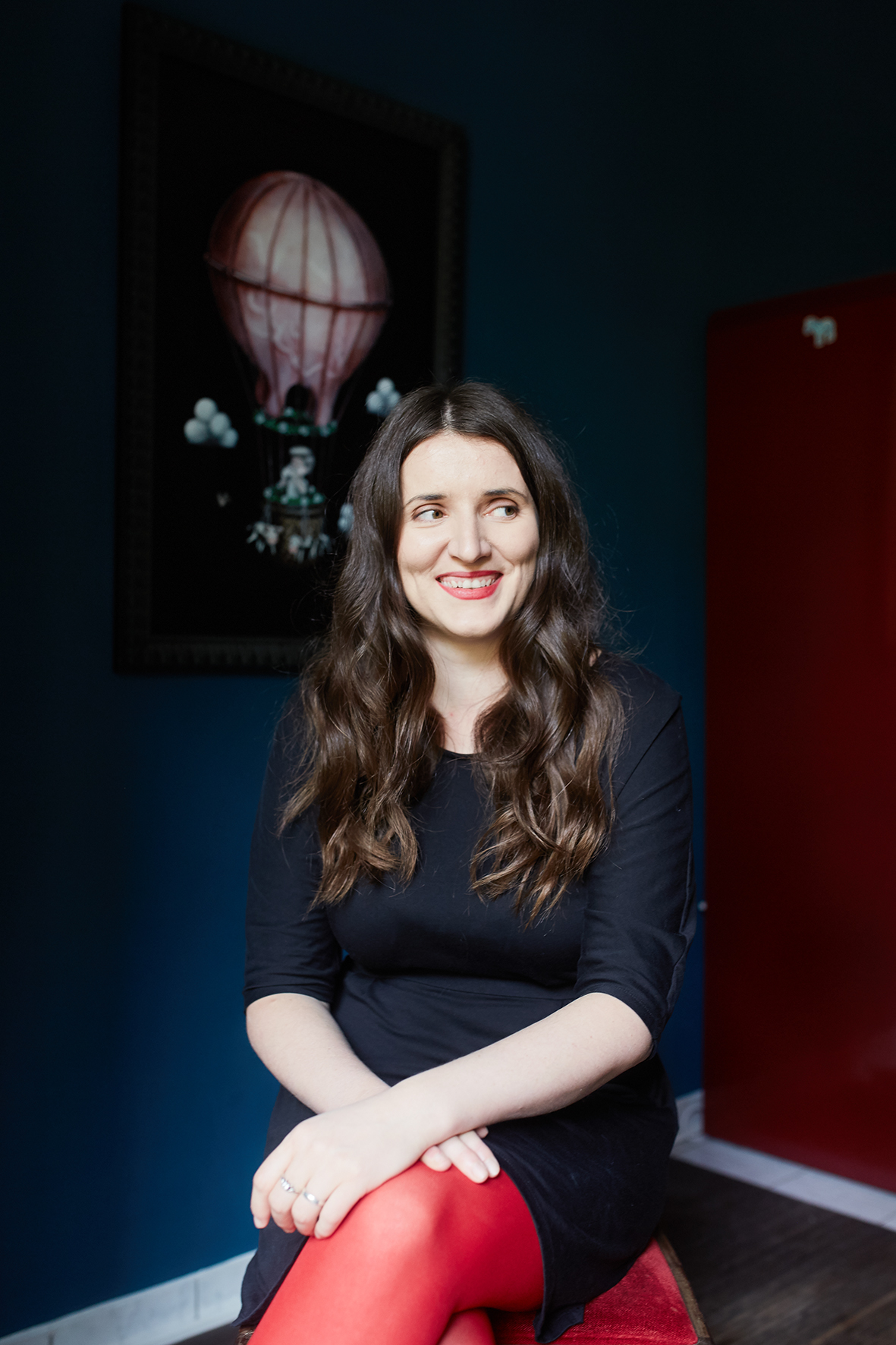 Interested in collecting pop surrealistic weird art? Please visit my Shop.
Wanna work with me? I'm open for creative projects and campaigns.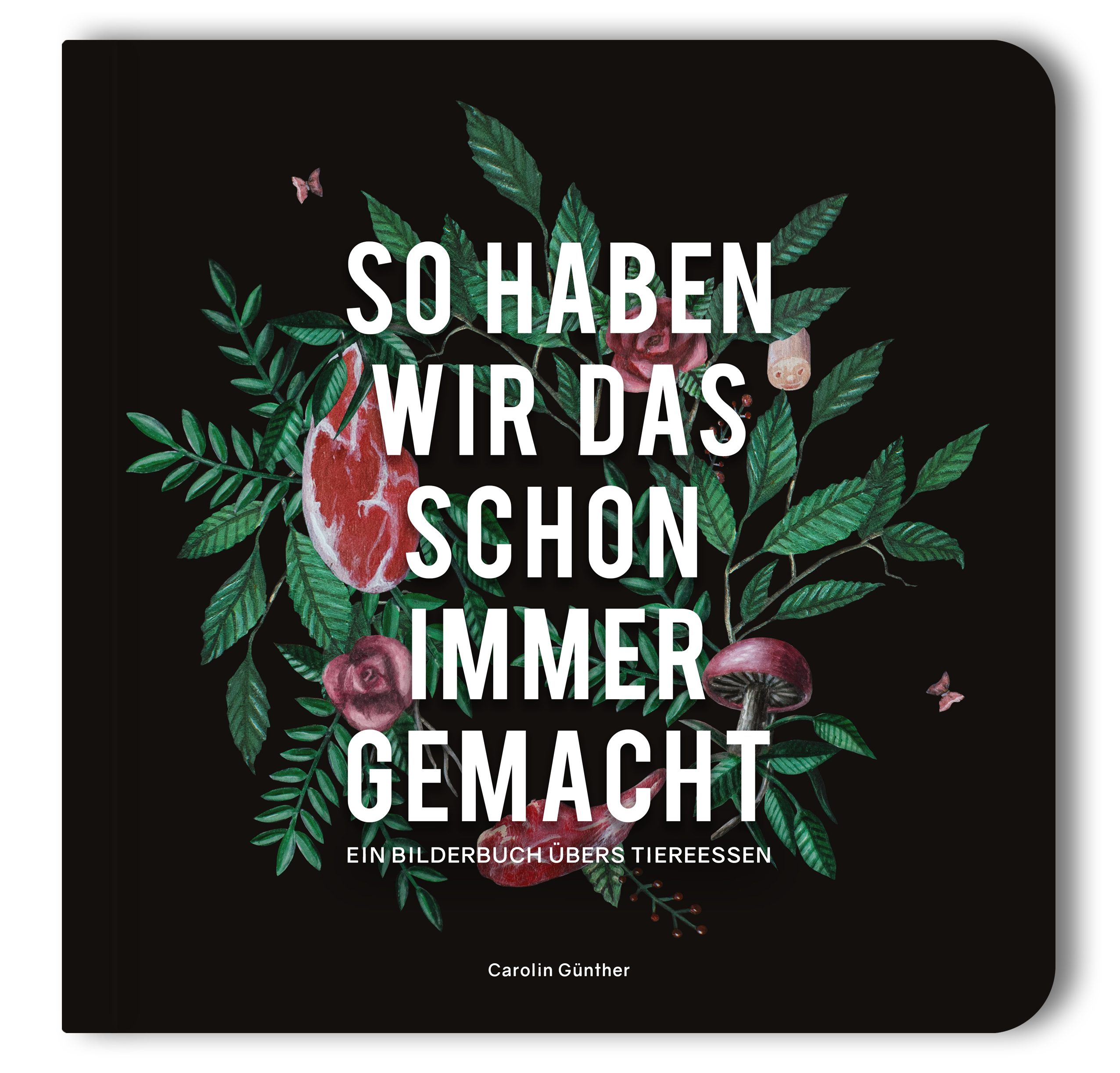 A PICTURE BOOK ABOUT
LOVING
EATING
ANIMALS
This book is for you if you
In addition, the book is aimed at everyone who